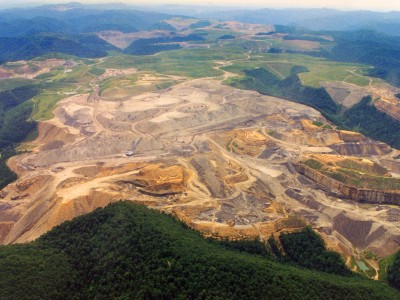 The local Herald run a story 'How mining is taking its toll on the Hunter' last Friday. It reports on a secret NSW Government document which admits that coalmining in the Hunter causes massive environmental damage. The
Government, of course, won't endorse the document.
To mark World Environment Day this Thursday (June 5) Socialist Alliance and Green Left Weekly supporters will screen "Mountain Top Removal".
"Mountain top removal" literally means the removal of the mountain tops to get at the coal below. It is the crudest form of environmental violence. Even after strip mining, some trees might grow back. But you can't grow back
a mountain.
It will be the first screening in Australia of this new documentary from the US. The film won this year's Reel Current award selected and was presented by Al Gore at the Nashville Film Festival.
Screening Thursday June 5
7pm
Resistance Centre
472 Hunter St Newcastle
Info: 49265328 or 0406296141